Jun 27, 2012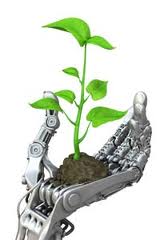 Continuing the Simplicity Institute's enquiry into questions of technology, Ted Trainer has just published a new report, entitled 'But Can't Technology Solve the Problems?' I've posted the first few paragraphs below and the full report is available here.
But Can't Technology Solve the Problems? 
by Ted Trainer
The 'limits to growth' analysis argues that the pursuit of affluent lifestyles and economic growth are the basic causes of the many alarming global problems we are running into. We have environmental destruction, resource depletion, an impoverished Third World, problems of armed conflict and deteriorating cohesion and quality of life in even the richest countries – essentially because the levels of producing and consuming going on are far too high. There is no possibility of these levels being maintained, let alone spread to all the world's people.
The counter argument most commonly raised against the limits case is that the development of better technology will solve the problems. Almost everyone seems to hold this belief.
It is not surprising that this claim is regarded as plausible, because technology does constantly achieve miraculous breakthroughs, and publicity is frequently given to schemes that are claimed could be developed to solve this or that problem. However there is a weighty case that technical advance will not be able to solve our global problems.
The Simpler Way view is that technical advances cannot solve the big global problems and therefore we must change to lifestyles and social systems which do not generate those problems. The Simpler Way argument is that this could easily be done, and it would actually enable a much higher quality of life than most of us have now in consumer society, but it would involve abandoning the quest for affluent lifestyles and limitless economic growth.
The full report is available for free download at the Simplicity Institute here. 
My review of Ted Trainer's vision of The Simpler Way is also available here.
2 Responses to "But Can't Technology Solve the Problems?"