Mar 18, 2012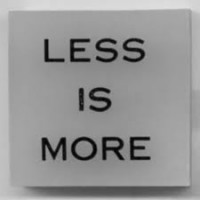 My last article summarised a longer paper I have just finished called "Living Better on Less? Toward an Economics of Sufficiency." This paper reviews the social research that examines the relationship between income and happiness. The central question I ask is: How important is money to happiness?
The weight of evidence suggests that income growth tends to contribute positively to human wellbeing when people and societies have very low levels of material wealth. But once basic material needs have been met – as they generally have been in the most developed regions of the world – further increases in income tend to contribute less and less to wellbeing. The evidence even suggests that there comes a point – a threshold point which the most developed nations have already crossed – where the anticipated benefits of income growth are nullified by social and psychological phenomena such as status competition, hedonic adaptation, rising expectations, overwork, etc. While it is true that within a nation the richest people are generally happier than the poorest (no surprises there), it seems that once a moderate level of wealth has been attained, further increases in wealth play only a minimal role raising wellbeing. What this means is that if people whose basic material needs have been met continue to dedicate their lives to the pursuit of more and more wealth, they may find that they are essentially wasting their time so far as wellbeing is concerned.
This has been called the 'income-happiness paradox,' because it contradicts the widely held assumption that more income and more economic growth will always contribute positively to human wellbeing. After reviewing the empirical literature, the analysis proceeds to consider the various explanations for this so-called 'paradox,' and it also considers what implications this paradox might have for people and nations that are arguably over-consuming.
Could it be that many people in the developed world today can live better on less? And could planned economic contraction – or degrowth – actually be in our self-interest? Based on the evidence, the paper answers those questions in the affirmative, and concludes by outlining an 'economics of sufficiency,' both at the personal and the macro-economic levels.
The full paper is available here.
This paper is soon to be published as part of the Limits to Growth 40th anniversary at www.growthbusters.org. For more information, see:
4 Responses to "Living Better on Less? Toward an Economics of Sufficiency"