Jan 16, 2014
There's a two week natural building workshop coming up this March, an hour and a half out of Melbourne. For those interested, details below:
Agari Farm and Mud Mob Natural Building Collective are running a 2 week natural building and healing workshop in March aiming to teach people to build low cost homes with natural and reclaimed materials (Earthbag, Cob, Wattle and Daub, Light Earth, Reciprocal Roofs and Bottle walls plus talks on Earthbag, Earthships, Strawbale and more) and get healthy through fermented foods, organic food production, growing mushrooms, seed saving, natural health remedies and various modalities of spiritual/physical healing.
The workshop is being run on an evolving community 1.5 hours north of Melbourne, with the intention of creating an environment that inspires connection, creativity and healing. A space where there are no pressures, only encouragement for people to show the things they are passionate about and live in the way we should all be living.
More info and to apply online see Agari Farm.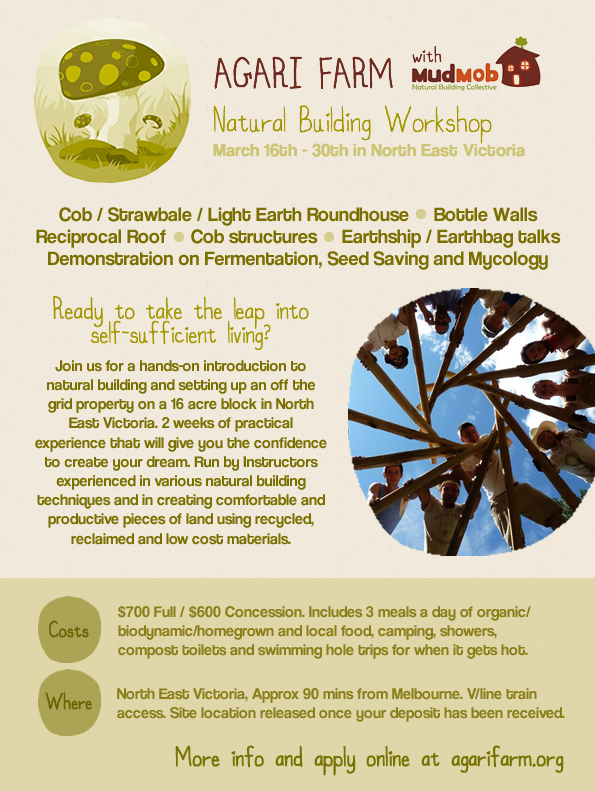 One Response to "Natural Building Workshop – March 2014"