Mar 28, 2012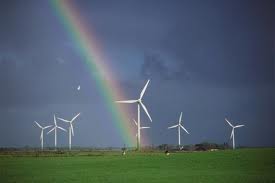 This month the Melbourne Sustainable Society Institute and the Centre for Policy Development, at Melbourne University, released a major report, entitled "Post Carbon Pathways: Reviewing Post Carbon Economy Transition Strategies." Authored by John Wiseman and Taegen Edwards, this report provides an overview of the key goals and priorities of 18 of the most ambitious, promising and innovative large scale post carbon economy transition plans and strategies. This is a serious contribution to what is arguably the defining challenge of our age: How to decarbonise our economies in the time available?
In line with the arguments and essays presented on this website, one of the key findings of the report is that an equitable and swift transition to a sustainable, post carbon economy will require "a significant shift towards economic priorities focusing on improving social and ecological wellbeing rather than unconstrained growth in material consumption."
After reviewing and summarising 18 major studies on post carbon transitions, the authors conclude that the most common ballpark estimates of the costs of actions required to rapidly decarbonise the global economy are in the order of US$1,000 billion pa to 2030. To give some sense of perspective, the United States Government funds allocated to the 2011 Troubled Asset Relief Program (TARP) supporting the 'bail out' of the US banking system amounted to US$700 billion.
You can download the briefing paper here (8 pages) and the summary here (18 pages). The full report is available here (132 pages).
This report focuses particularly on comprehensive large-scale post carbon transition strategies, defined as  'documents which identify one or more integrated, plausible pathways for achieving dramatic reductions in greenhouse gas emissions, within a national or supra national jurisdiction'. The report is the first stage in a larger, ongoing Post Carbon Pathways project, which you can learn more about at their website here.
5 Responses to "Post Carbon Pathways"