Feb 2, 2012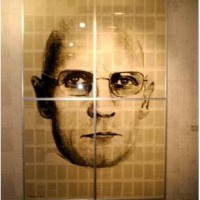 I've turned my last post 'Self-Cultivation and the Art of Voluntary Simplicity' into an essay, which itself is based on the rather-too-long manuscript I posted a few months ago, called 'Voluntary Simplicity as an Aesthetics of Existence.' I hope this much abridged essay might be less daunting, despite the fact that it is framed by Foucault's ethics. I've posted the abstract below, and posted the full manuscript on my SSRN page here, where many of my academic papers can now be downloaded.
TOWARD A FOUCAULDIAN ETHICS OF SUSTAINABLE CONSUMPTION
Abstract: Michael Foucault argued that 'the self' is socially constructed. So far as that is true, inhabitants of consumer societies have probably all internalised the social and institutional celebration of consumption to varying extents, and this will have shaped our identities and worldviews, often in subtle ways. If it is the case, however, that overconsumption is driving many of the world's most pressing problems, then it may be that ethical activity today requires that we engage the self by the self for the purpose of refusing who are – so far as we are uncritical consumers. This would open up space to create new, post-consumerist forms of subjectivity. This paper explores the possibility of self-fashioning such post-consumerist forms of subjectivity by infusing the idea of 'voluntary simplicity' – which signifies the attempt to live 'more with less' – with Michel Foucault's notion of ethics as an 'aesthetics of existence.' After outlining Foucault's ethics, this paper describes several 'techniques of the self' that could be employed by those who wish to actually practice the idea of 'voluntary simplicity as an aesthetics of existence.'
The full essay can be accessed here.
5 Responses to "Toward a Foucauldian Ethics of Sustainable Consumption"