Aug 21, 2015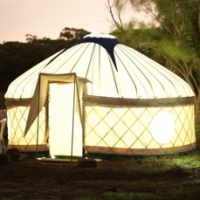 Readers of this website will know about the 'simpler way' demonstration site that I've been helping develop in Gippsland, Victoria, called Wurruk'an. I've also mentioned the documentary that I'm co-producing with Jordan Osmond of Happen Films, called A Simpler Way: Crisis as Opportunity, which is capturing the development of that demonstration project.
We are super passionate about this documentary and believe that the message is urgent – but we need your help.
Today we launched a 'crowd-funding' campaign to help ensure this important documentary can proceed. To watch the 'promo' video and for more information, see here.
By supporting our documentary you are investing in a revolution of consciousness that will help produce what Charles Eisenstein calls "the more beautiful world our hearts know is possible".
Thank you for your generosity – contributions to this campaign can be made here.
You can also support this cause by sharing the crowd-funding campaign with your social networks and emailing your friends and family. (This will be a great help to us, as a few dollars from a lot of people goes a long way!)