Jun 4, 2016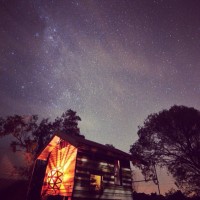 Last night 300 people attended the sold-out premiere screening of the new documentary, A Simpler Way: Crisis as Opportunity, which I co-produced with Jordan Osmond. After the film, David Holmgren and Helena Norberg-Hodge joined us on stage for a panel discussion which stimulated a great discussion.
You can watch the film freely below and information on organising your own screening can be found here. We'd be super grateful if you would share with your networks.
As noted, the film is posted freely below but I'm also hoping that the film inspires some of you to support the 'simpler way' demonstration site, Wurruk'an, which forms the basis of the documentary. Small contributions of $5 per month will help us establish Wurruk'an as a place where a constant stream of people can visit to learn about voluntary simplicity, permaculture, alternative technologies, natural building – and so much more. Contributions can be made here. Thank you! And enjoy the film!
One Response to "A Simpler Way: Crisis as Opportunity (Full Documentary)"