Jan 11, 2012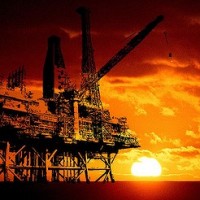 I managed to get an article on peak oil published in a mainstream newspaper today (The Age). It's available here: Peak Oil Can Fuel a Change for the Better.
Thanks to all those who came down to the talk in City Square last night. During discussion time, when the audience was throwing ideas and perspectives around, I found myself reflecting on how amazing it was that a large group of people were sitting around in the middle of the city talking about peak oil. Times they are a-changing…
For those who couldn't make it, I should be able to post a podcast of the talk shortly.
The article above has been re-published on the Oil Drum, the Energy Bulletin, and the Peak Oil Review.
The full academic paper "Peak Oil, Energy Descent, and the Fate of Consumerism" is available at www.simplicityinstitute.org/publications.
One Response to "Peak Oil Can Fuel a Change for the Better"