Apr 9, 2012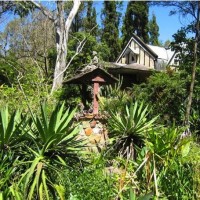 I'm very pleased to announce that Ted Trainer has joined the Simplicity Institute, and in recognition of this important event I've spent the last week writing a review essay of his work, which I've posted below. Ted has been writing about The Simpler Way for many years,  and in coming weeks and months he will be publishing a series of essays on the Simplicity Institute website (which I will also repost here). But for those who haven't read any of Ted's work, I wanted to provide a comprehensive introduction to his original and inspiring vision. I've posted a short introduction to my review below and the full paper can be downloaded here.
Abstract:
For several decades Ted Trainer has been developing and refining an important theory of societal change, which he calls The Simpler Way. His essential premise is that overconsumption in the most developed regions of the world is the root cause of our global predicament, and upon this premise he argues that a necessary part of any transition to a sustainable and just world involves those who are overconsuming accepting far more materially 'simple' lifestyles. That is the radical implication of our global predicament which most people, including most environmentalists, seem unwilling to acknowledge or accept, but which Trainer does not shy away from and, indeed, which he follows through to its logical conclusion. The Simpler Way is not about deprivation or sacrifice, however. It is about embracing what is sufficient to live well – and recognising that far less is needed than is commonly thought.
This essay presents an overview of Trainer's position, drawing mainly on the most complete expression of it in his latest book, The Transition to a Sustainable and Just World, an analysis which is supplemented by some of his more recent essays. My review is designed in part to bring more attention to a theorist whose work has been greatly underappreciated, so the review is more expository than critical. But in places my analysis seeks to raise questions about Trainer's position, and develop it where possible, in the hope of advancing the debate and deepening our understanding of the important issues under consideration. I begin by outlining the various elements of The Simpler Way and proceed to unpack them in more detail.
The full paper can be downloaded here: Ted Trainer and The Simpler Way.
4 Responses to "Ted Trainer and The Simpler Way (Review Essay)"