Feb 17, 2012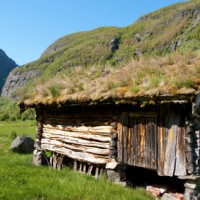 ____
The Simpler Way, created in collaboration with Ted Trainer, consists of a website and booklet which provide detailed practical advice on how to live a 'simpler life' of reduced and restrained consumption. More importantly, it invites readers to contribute their own thoughts, experiences, and practical tips, so that we can all share and expand upon our collective wisdom.
____
By now we all understand the importance of reducing resource and energy consumption and stepping more lightly on the planet. But figuring out exactly how to do this in a consumer society can be very challenging. The Simpler Way project is dedicated to providing the most comprehensive practice-based resource for facilitating this transition.
____
Please click on the link below and share your own insights with the growing simple living community around the world. Your contribution is vital.
____
____
Warm regards,
Samuel Alexander and Simon Ussher
Directors of the Simplicity Institute
6 Responses to "The Simpler Way: A Practical Action Plan for Living More on Less"