Jan 6, 2014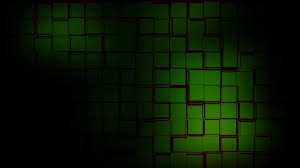 I am pleased to begin this new year with the publication of a new Simplicity Institute Report, entitled 'The Deep Green Alternative: Debating Strategies of Transition,' co-written by myself (Samuel Alexander) and Jonathan Rutherford. This report is freely available here, and a brief overview of the report is posted below:
In this paper we do not seek to defend, as such, the 'deep green' alternative, but rather analyse the most prominent strategies that have been put forth to bring it into existence. In other words, we take the vision (outlined in the report) for granted – we assume a deep green alternative is necessary – and critically analyse how such an alternative may be realised. We begin by outlining the deep green vision with a very broad brush, in order to give the more critical and substantive sections some context. It seems to us that there is some interesting and heartening overlap with respect to the envisioned 'end state' of the deep green school(s), and yet there is fierce debate over how to get there. Our primary interest in this paper, therefore, is to examine these various theories of transition or transformation – ranging from parliamentarianism to socialism to anarchism – in order to highlight the most important factors at play, and hopefully shed some light on the question of 'strategy'. While we do not expect or even intend to provide answers to this thorny question, the paper should serve a worthwhile purpose if it helps clarify the debate and bring more attention to the issues under consideration.
I would also like to offer a further reminder about Mark A. Burch's excellent new book, The Hidden Door: Mindful Sufficiency as an Alternative to Extinction, which was published by the Simplicity Institute late last year. This book is available here.
It's shaping up to be a busy and productive year for the Simplicity Institute. I'll keep you posted.
4 Responses to "The Deep Green Alternative: Debating Strategies of Transition"