Jul 8, 2014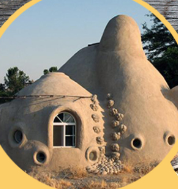 In recent months I've posted a few times about the 'simpler way' demonstration site that I'm helping develop in Gippsland, Victoria, Australia. In time we hope this property will become an education centre and hopefully a small ecovillage. Last December, we ran our first workshop and we built this beautiful Earthship. In February this year we ran a second workshop and built this beautiful cob cabin. Now, I'm very happy to announce we've just launched our next workshop, which is going to take place this spring, from 11 October to 17 October. During this week-long workshop we'll be building an 'earthbag dome' building, similar to the one in the pictures. This workshop is being facilitated by Hayden from Curvatecture and Campbell from Agari Permaculture Farm.
Having been a part of both previous workshops, I can say that they were both life changing experiences. We all learnt an incredible amount about natural building practices and made what promise to be life long friendships. This next one promises to be just as thrilling an adventure.
For those close enough to attend, there is more information on the workshop and applications available here.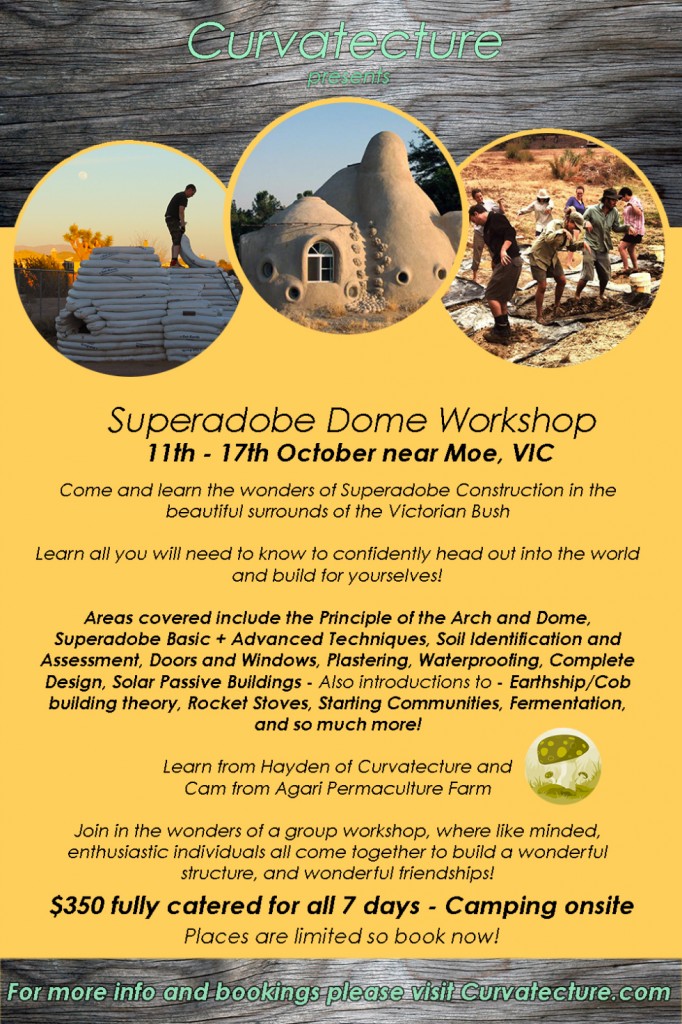 One Response to "Earthbag Dome Building Workshop"